Hry na PC Avalanche Studios
Partner sekcie
GameExpres.sk

GameExpres.sk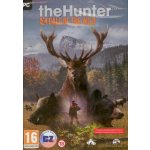 Hodnotenie produktu: 86%86% (Perfektný)4 recenzie
simulátory
Hra The Hunter: Call of the Wild ponúka najhlbší lovecký zážitok, ktorý ste mali doposiaľ šancu vidieť. Vstúpte do sveta prekypujúceho životom, od majestátnych jeleňov a...
Uložiť na porovnanie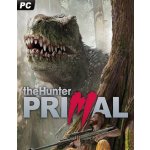 Hodnotenie produktu: 100%100% (Perfektný)1 recenzia
akčné, 12
The Hunter - Primal je jedným slovom survival (boj o prežitie) vydaný s podporou Avalanche Studios. Vkročte do rozľahlého sveta, v ktorom nehostínné prostredie preverí vašu...
Uložiť na porovnanie