Hry na PC Gearbox Software
Partner sekcie
GameExpres.sk

GameExpres.sk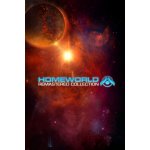 Hodnotenie produktu: 100%100% (Perfektný)1 recenzia
strategické
Keď sa povie Homeworld, spomenú si tí, ktorí už hrajú nejaký ten piatok, na výbornú 3D sci-fi stratégiu z roku 1999 a slušný druhý diel, ktorý vyšiel o 4 roky neskôr. Táto...
Uložiť na porovnanie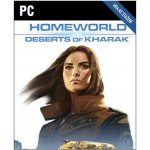 strategické, 7
Prvý Homefront sa zjavil ako blesk z čistého neba a už od začiatku chcel konkurovať zabehnutým značkám typu Call of Duty alebo Medal of Honor či Battlefield. Priznajme, že z...
Uložiť na porovnanie