Hry na PC Slitherine Software
Partner sekcie
GameExpres.sk

GameExpres.sk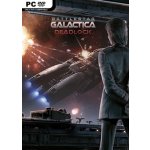 12
Cyloni se vzbouřili! Čtyři roky války a přemrštěná cena, zaplacená v lidských životech, nestačily, aby skončila bezvýchodná situace. Kolonisté dosud odrazili všechny ofenzívy...
Uložiť na porovnanie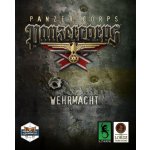 strategické
Panzer Corps je úplne nová ťahová strategická hra, ktorá nanovo definuje klasický žáner. Navrhnutá a vyvinutá tímom expertov a dovedená k dokonalosti komunitou stoviek...
Uložiť na porovnanie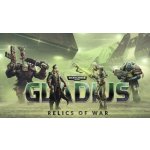 Gladius Prime byl dříve planetou míru. Nyní však na něm zuří nepopsatelná válka!Warhammer 40,000 Gladius Relics of War nás zavede do světa teroru a násilí. Čtyři frakce se...
Uložiť na porovnanie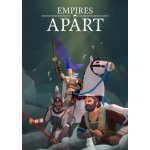 12
Empires Apart to strategia czasu rzeczywistego w okresie średniowiecza. Poprowadzisz jedną z 6 unikatowych frakcji na zachwycających proceduralnie generowanych mapach. Każda...
Uložiť na porovnanie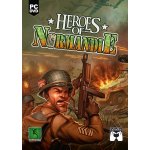 12
Vezmi jednu z nejnovějších, zábavných a fascinujících figurkových her v posledních letech. Spoj ji s moderní technologií. Přidej absurdně dobrý grafický styl a hodně...
Uložiť na porovnanie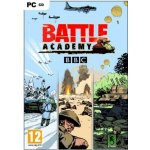 12
Dostupná, podrobná a vizuálně imponující hra Battle Academy, která tě plně vtáhne, směřuje k revoluci na trhu strategických her pomocí směsi intuitivního záměru a přesvědčivé...
Uložiť na porovnanie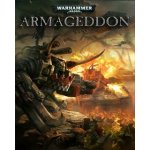 Vydajte sa do bitky s Císarským vojskom proti invázii Orkov vo viac ako 30 scenáriach na opustenej planéte s obrovskými úlmi. Ide o stratégiu zo sveta Warhammer 40,000
Uložiť na porovnanie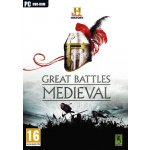 12
Hra History Great Battles Medieval je postavená na pozadí "100 ročnej bitky" medzi Anglickom a Francúzkom v 14. a 15. storoči. History Great Battles Medieval vás zapojí do bojov...
Uložiť na porovnanie