Hry na PC Lighthouse Interactive
Partner sekcie
GameExpres.sk

GameExpres.sk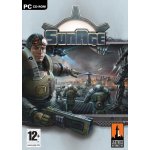 strategické
SunAge + CZ iba na www.progamingshop.sk za super cenu! Sci-fi 2-D realtime stratégia odohrávajúca sa vo vzdialenej budúcnosti na Zemi, ktorá pomaly vymiera. Ľudstvo...
Uložiť na porovnanie
Zoznámte sa s Delaware St. Johnom, ktorý s unikátnymi schopnosťami rieši tajomstvá. Volume 1: The Curse of Midnight Manor John sa raz prebudí neskoro v noci s podozrivým...
Uložiť na porovnanie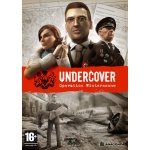 akčné
 Undercover: Operation Wintersun Klasická adventúra odohrávajúca sa v roku 1943, kedy naprieč Európou vládla 2. svetová vojna. Jej príbeh stavia na vedeckom výskume...
Uložiť na porovnanie
Originálny príbeh plný záhad, intríg, para-normálnych javou a hlavolamou Tento krát sa detektív Delaware St. John vydáva do opusteného zábavného parku a navyše v noci. Park bol...
Uložiť na porovnanie
 WarPath FPS titul postavený na Unreal enginmu, ktorý sa odohráva vo virtuálnom Edene, kde o jeho nadvládu bojujú tri rasy, pričom každá z nich má pre osídlenie tohto...
Uložiť na porovnanie