Hry na PC Midas Interactive
Partner sekcie
GameExpres.sk

GameExpres.sk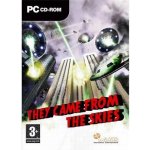 simulátory
Planéta Zem je pod útokom! Čo začne, keď sa jedno pozorovanie UFO zmení v kompletnú nepriateľskú inváziu... - Dvadsiatka rozsiahlych a rozmanitých misií s kopou nepriateľov,...
Uložiť na porovnanie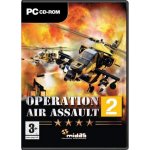 akčné
Operation Air Assault 2 Česká verzia Nebezpečná hrozba od teroristov sa blíži k svojmu naplneniu a tak je treba ju zastaviť všetkými dostupnými prostriedkami. Preto armáda...
Uložiť na porovnanie
Crescent Suzuki Racing: Superbikes and Super Sidecars Ha kombinuje preteky moderných motocyklov na reálnych tratiach, v skutočných šampionátoch a s licencovanými týmami. Hlavné...
Uložiť na porovnanie
simulátory
WWI Aces of the Sky   (CZ manuál) Oprite sa do vetra so svojím trojplošníkom a ukážte tým druhým, kto je pánom oblakov. Plňte dôležité misie a ničte svoje ciele či už sú vo...
Uložiť na porovnanie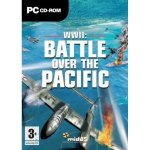 akčné
Jedinou spásou spojencov v známom pacifickom konflikte ste práve Vy so svojím lietadlom, sám proti stovkám pozemných, vzdušných i námorných nepriateľských jednotiek. Boj za...
Uložiť na porovnanie