Partner sekcie
GameExpres.sk

GameExpres.sk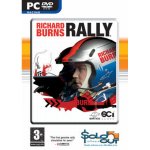 Hodnotenie produktu: 90%90% (Perfektný)3 recenzie
Vyvíjané v spolupráci so svetovým šampiónom Richardom Burnsom,tento rally simulátor vyžaduje taktiku, inteligenciu tak ako vytrvalos? a rýchlos?. Začína?e tutoriálom v podobe...
Uložiť na porovnanie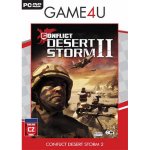 Conflict: Desert Storm 2  (G4U - anglická verzia, CZ/SK manuál)   Akčná počítačová hra na DVD ROM. Rok 1991, vojna v Perzskom zálive je v plnom prúde a vy sa ocitnete so...
Uložiť na porovnanie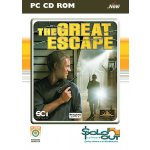 Hra pre PC The Great Escape. Hra The Great Escape je inšpirovaná rovnakým filmom z roku 1963 so Stevom McQueenom v hlavnej úlohe podľa skutočných udalostí z 2. svetovej vojny....
Uložiť na porovnanie