Hry na PC Infinite Interactive
Partner sekcie
GameExpres.sk

GameExpres.sk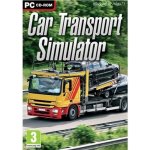 simulátory, 3
Novučké autá čakajú na prepravu svojim nedočkavým kupcom. Aby ste dokázali zásobovať dealerov najnovšími autami, musíte ich prepravovať do ich konečných destinácií. Naložte...
Uložiť na porovnanie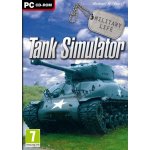 Hodnotenie produktu: 79%79% (Veľmi dobrý)1 recenzia
simulátory, 7
Snívali ste niekedy o šoférovaní tanku, ale odradilo vás príliš zložité a komplikované ovládanie? Teraz máte šancu to napraviť. Hlavnou myšlienkou tohto tankového simulátora je...
Uložiť na porovnanie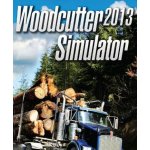 simulátory, 3
Vyskúšajte si na vlastnej koži prácu, ktorú zvládajú iba tvrdí chlapi v hre Woodcutter Simulator 2013. Vyrúbať vysokú borovicu a dopraviť ju na spracovanie totiž nie je nič...
Uložiť na porovnanie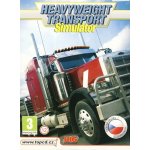 Skvelý simulátor prepravy ťažkých nákladov je späť už vo svojom treťom pokračovaní. Znova sa vžijete do úlohy prepravcu nadmerných nákladov, ktorých preprava vyžaduje skvelé...
Uložiť na porovnanie
Zamýšľali ste sa niekedy nad tým, ako pracujú prístavy a prekladanie kontajnerov s tovarom? V tejto hre to môžete zistiť. Vašou úlohou je totiž riadiť prekládku tovaru v meste...
Uložiť na porovnanie