Hry na PC Revolution Software Ltd.
Partner sekcie
GameExpres.sk

GameExpres.sk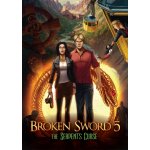 adventúry
Paríž na jar. Z galérie zazneli výstrely ... lúpež ... vražda ... a začiatok ďalšieho epického, originálneho Broken Sword dobrodružstva. Od cenami ovenčeného vývojárskeho...
Uložiť na porovnanie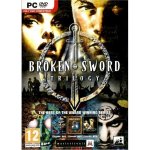 adventúry
 Broken Sword Trilogy Balenie obsahuje hry Broken Sword: The Shadow of the Templars, Broken Sword 2: The Smoking Mirror a Broken Sword 3: The Sleeping Dragon. Broken...
Uložiť na porovnanie