Partner sekcie
GameExpres.sk

GameExpres.sk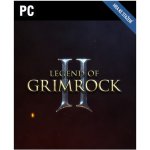 Hodnotenie produktu: 100%100% (Perfektný)1 recenzia
logické
Legend of Grimrock 2 je pokračovaním úspešného krokovacieho dungeonu. Oproti prvému dielu, ktorý sa odohrával len v útrobách hory Grimrock, zavedie diel druhý hráča na pomerne...
Uložiť na porovnanie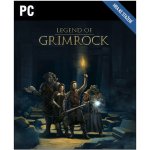 Hodnotenie produktu: 100%100% (Perfektný)1 recenzia
RPG
Legend of Grimrock je oldschool RPG dungeon inšpirovaný hity ako Dungeon Master, Eye of the Beholder a Ultima Underworld. Preskúmajte rozsiahlu sieť prastarých tunelov a...
Uložiť na porovnanie