Hry na PC Ironhide Game Studio
Partner sekcie
GameExpres.sk

GameExpres.sk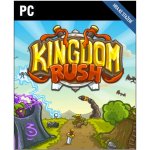 strategické
Vaše kráľovstvo bolo napadnuté. Bráňte sa proti hordám orkov, trolov a zlých čarodejníkov. Vyzbrojení budete mocným arzenálom bojovníkov a mágov. Stavajte veže a zabráňte...
Uložiť na porovnanie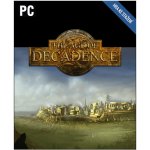 The Age of Decadence je isometrické tahové RPG z fantasy světa, ve kterém proběhla apokalypsa, a jehož trosky teď má jako kulisy pro své boje několik mocných. Hráč do něj...
Uložiť na porovnanie