Hry na PC Daybreak Game Company
Partner sekcie
GameExpres.sk

GameExpres.sk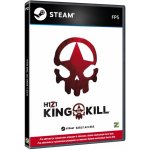 Hodnotenie produktu: 80%80% (Veľmi dobrý)3 recenzie
akčné
Hra s predbežným prístupom. Hra sa stále vytvára, takže môže prísť k značnej modifikácii.  Pozor H1Z1 King of the Kill  sa od 14.10.2017 volá len H1Z1.   H1Z1 je rýchlo sa...
Uložiť na porovnanie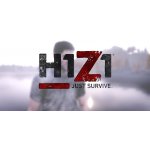 akčné
H1Z1 je Zombie survival MMO zasadená do post-apokalyptického sveta, v ktorom sa budú musieť hráči spojiť proti spoločným nepriateľom a nájsť si vlastný spôsob ako prežiť túto...
Uložiť na porovnanie